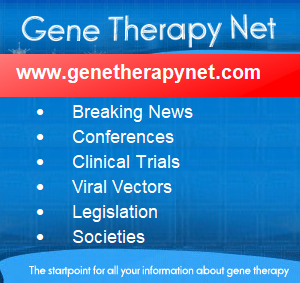 Gene Therapy Net is the information resource for basic and clinical research in gene therapy, and the site serves as a network for the exchange of gene therapy information and breaking news items. Visitors can keep track of the latest scientific papers, conference announcements, gene therapy jobs, regulations and guidelines.

Cell & Gene provides actionable information to professionals involved in the development and commercialization of cell and gene therapies. Through the original editorial published on the site — both staff-written and contributed (by subject-matter experts) — Cell & Gene facilitates the sharing of insights on challenges, trends, and best practices in this burgeoning field. Cell & Gene's editorial scope spans the entire product lifecycle from basic research to commercialization.

Pharma Focus Europe is a Bi-annual magazine from Ochre Media. It is the leading Pharma title in digital versions serving the information needs of key executives from the world's leading Pharma providers. Pharma Focus Europe covers important issues and trends shaping the future of the Pharma industry across Europe and rest of the world. It offers dedicated, reliable and accurate coverage of the industry's progress and incisive analysis to help its readers make informed decisions to stay ahead of the competition.