Innovation Partner:
FUJIFILM Irvine Scientific supports cell and gene therapy manufacturers with over 50 years of cell culture media knowledge and expertise. Our products advance the development of processes and workflows, to help users obtain optimal performance and safety of their final manufactured cells. We deliver high-performance media and expert support that can directly influence advanced cell and gene therapies. By providing innovative, first-to-market products and workflow solutions, we holistically drive and accelerate user efforts with complete media solutions for basic, translational, and clinical research, as well as commercial applications.
Innovation Partner:
Advanced Instruments is a global provider of scientific and analytical solutions for the bioprocessing and clinical industries. Since 1955, the company's innovations have helped organizations improve quality of results, achieve reliable outcomes, and increase workplace productivity. Its newest addition, the Artel portfolio, includes leading analytical instruments, software and services that validate, automate, and calibrate critical liquid handling processes and instrumentation. The Solentim portfolio delivers best-in-class imaging and single-cell deposition technologies for cell line development workflows. Its OsmoTECH® and OsmoPRO® micro-osmometers support the workflows that labs worldwide rely on for the delivery of accurate and timely results.
Exhibition Partner:
Research Donors is a London-based business which supports researchers working in cell therapy.  We work with many leading laboratories, providing them with human blood biospecimens that meet their stringent requirements.
At our blood donation clinic we have access to a large and diverse community of >2500 active blood donors. We can recruit specific donors on the basis of HLA type, ethnicity, age, sex and lifestyle factors, as required for your project.
We have multiple apheresis systems enabling us to produce fresh and frozen leukopaks for fast delivery across Europe. Our on-site laboratory tests and processes blood samples into a wide range of formats, including PBMCs.
Exhibition Partner:
RoslinCT is a leading Cell Therapy CDMO enabling you to bring your autologous or allogeneic therapy safely to patients. Based at the Edinburgh BioQuarter, we operate a fully licensed GMP manufacturing facility and have a proven track record in the delivery of cell-based products.
We offer a range of integrated services from technology transfer, process, and assay development through to GMP manufacturing, storage, QP certification, and batch release of cell-based therapies for clinical trials. We also engage with leading cell and gene therapy developers providing a personalised service.
Exhibition Partner:
Catalent Cell & Gene Therapy is an industry-leading technology, development, and manufacturing partner for advanced therapeutics. A full-service partner for plasmid DNA, viral vectors, vaccines, iPSCs, and autologous and allogeneic cell therapies, Catalent has a global network of development through commercial-scale manufacturing facilities in the U.S. and Europe.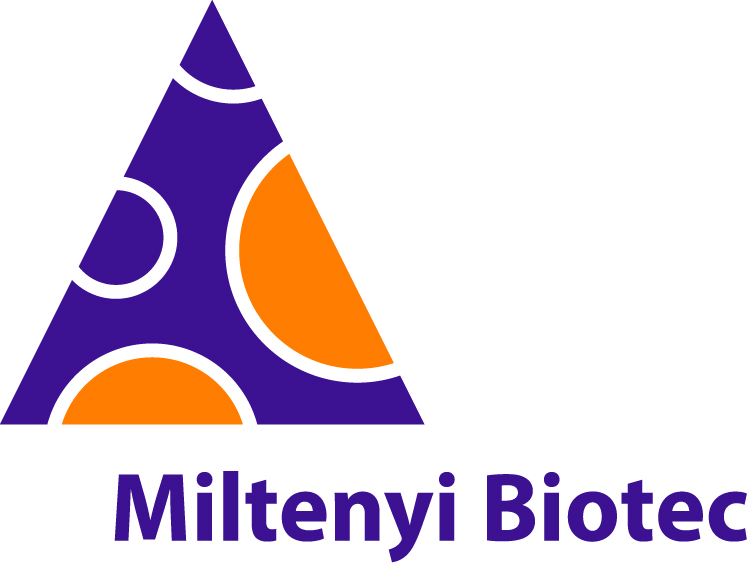 Exhibition Partner:
Miltenyi Biotec is a global provider of products and services that empower biomedical discovery and advance cellular therapy. Our innovative tools support research at every level, from basic research to translational research to clinical application. This integrated portfolio enables scientists and clinicians to obtain, analyze, and utilize the cell. Our technologies offer solutions for cellular research, cell therapy, and cell manufacturing. Our more than 30 years of expertise spans research areas including immunology, stem cell biology, neuroscience, cancer, hematology, and graft engineering. In our commitment to the scientific community, we also offer comprehensive scientific support, consultation, and expert training. Today, Miltenyi Biotec has more than 4,000 employees in 28 countries – all dedicated to helping researchers and clinicians around the world make a greater impact on science and health.